Latest Topics

Stat Trial
---
seeds
---
Crystal Dragon
---
Building a shed
---
Plants
---
Eclipse pictures (partial)
---
Went in a helicopter a while back
---
Online Status Indicator?
---
Treasure Chests
---
Hello?
---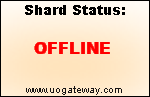 AoV Videos
Promo Video
[Pages of our lives parody
Promo video 3
CTF / Harrower
Revamp Intro

Powered by:


Welcome to Age of Valor! We are an Ultima Online free shard that has been running since 2006 featuring lot of advanced custom content which aims to provide a fun and balanced UO gaming experience. While we do have lot of custom content, we do our best to ensure it is balanced and similar to what you would find on an official server. We may be small but we have a great uptime and reliability track record. Check out our forums and features page to learn more about our shard.

Server host is login.uovalor.com, port 1337. See connection instructions here.





News :: Sep 07 2017 12:22:38 am - Scheduled shard restarts now implimented
I have decided to implement a scheduled restart as the shard seems to slow down after a while if it's been running too long. This is similar to "server wars" that we had in the early days, except there won't be a no save period. I have it set to give a 30 minute warning (allows you to finish anything you're doing etc) and then it will restart.

Currently I have them scheduled to happen at

8pm ET on Thursdays

.

Also, if no one is online or everyone logs off, instead of counting down 30 minutes it will restart right away.
News :: May 21 2017 7:16:05 pm - [May 22 2017] - 2 hour planned outage [complete]
Some time tomorrow I will be doing some renovations that will involve moving some fibre optic wiring around which will cause a shard outage. I don't plan to actually take the shard down, so normal stuff like plants, idocs etc will continue to cycle as normal but you won't be able to connect. I will probably have to reboot it after as the shard IP list only gets updated at startup and the IP will probably change. I will update this post ahead of time when I'm about to pull the plug, and if anyone is online I'll give a warning in game too to give time to retreat.

I have not really decided on a time, I may even do it really late tonight, but I will update the post when I get to it. Basically I'm insulating my basement and I need to completely remove the ONT equipment that's on the wall so I can put the insulation and vapour barrier behind it. I will probably relocate it to another area at same time since it's currently in the hot aisle and it's really tight back there.

It will probably take less than 2 hours but figured that's a safe window to set.
News :: Apr 27 2017 8:11:50 pm - [Apr 27 2017] - Unexpected server outage [back up]
We have a huge storm passing through and the power went out. I'm at work now and can't do anything but it looks like we lost the server, I lost connectivity to all my servers. I am hoping it is a fibre cut and not the batteries depleting as it would indicate that our run time is way lower than it should be, and it would also cause lot of damage to the servers for them to go down hard.

Server will most likely remain down for at least a day as I'm at work and can't do anything until I get back and then I have to sleep so I can go to my next shift. If we are lucky it's just a fibre cut, that will mean the servers are still running so less chance of hardware damage.

Sorry for the inconvenience this may cause.
Apr 26 2017 12:11:05 am - April 25, 2017 - Cherry Blossom Festival 2017 Updates
Greetings AOV!

Fifteen new prizes have been added to this year's blossom collection!

Head to the town of Zento on the Tokuno Islands to take part in the festival and to check out the new rewards from the blossom collection. You will have up to May 31st to collect blossoms before they are turned off until next year. You will still be able to claim prizes from the blossom collection after May 31st.



10 Points


- Year of the Rooster 2017 statue (Year of the Monkey 2016 is no longer available)




25 Points


New Origami
- Origami Prism Star
- Origami Jade Lotus
- Origami Black Lotus
- Origami Dark Lotus


Decorative Plants (Can change appearance by turning with interior decorator)
- Decorative Bamboo
- Decorative Yucca




50 Points


Tokuno Costumes
- Kaze Kemono Costume
- Rai-Ju Costume
- Yomotsu Elder Costume
- Yamandon Costume




75 Points


Blossoming Bonsai (Can change appearance by turning with interior decorator)
- Peach Bonsai (Gives +10 Stamina Petals every 4 hours)
- Magnolia Bonsai (Gives +12 Dexterity Petals every 10 hours)
- Plum Bonsai (Gives +12 Strength Petals every 10 hours)
- Cherry Bonsai (Gives +12 Intelligence Petals every 10 hours)


Each bonsai will hold a maximum of 10 petals. Each petal's effect lasts 2.5 minutes once consumed (Except the peach bonsai, which will allow you to instantly use another petal)
News :: Apr 24 2017 8:11:24 pm - [Apr 24 2017] 8:45pm planned server maintenance [complete]
At around 8:45 (about half an hour from now) the server will go down for (short notice) planned maintenance. We are starting to run out of disk space on the db server due to a change in the backup job, so I will be adding more disk space to accommodate that.

I expect this downtime to take no longer than half an hour. Will post when I start it. Given no one is on I will probably start it early.
News :: Apr 21 2017 8:51:06 pm - Shard down for emergency maintenance [back up]
There seems to be an issue with the database and I am currently investigating.

It seems something happened to the items database table and all items have been wiped. At this point I am not sure what is the extent of data loss. I am going to be looking at backups.




FINAL UPDATE[5:42AM ET]: I have been monitoring the shard, and also the test and dev environments for good measure. Everything seems ok now. Unfortunately can't figure out what would have caused this, so we'll just have to hope there's some odd explaination and that it won't happen again. As a precaution I have modified the backup job to backup the database multiple times a day.

UPDATE[11:09PM ET]: I have not figured out what caused this but consider the shard up and you can resume normal playing. I will keep monitoring it to see if it happens again. I'm going to call this one a freak accident and hope it does not happen again...

UPDATE [9:53PM ET]: We have confirmed that this backup is proper. So the shard will be reverting to Apr 20 06:00:0. I may reboot it and do other maintenance but as far as your stuff is concerned the loss is only going to be about a day.

UPDATE [9:29PM ET]: Shard may appear up at times, but consider it down. I am trying different backups and still playing around. It is subject to revert back. I still cannot explain what happened but I do appear to have a backup from Thu Apr 20 06:00:08 so if it works I will go with that one.

Event :: Apr 16 2017 11:02:17 am - The Easter Egg Hunt Returns! April 16 - April 30th

The Easter egg hunt returns this year!





The event will run from April 16, 2017 to April 30, 2017. The event items will be removed on May 1, 2017





This year the eggs can be found all over Tokuno! This event takes place at the same time as the cherry blossom festival so you might even find petals to collect while searching for the eggs.



What are the prizes?



- Chocolate Easter Bunny



- Staff of Sparks (Easter themed fireworks launcher)



- Pigment Ticket (1 use)



- Easter Basket full of hot cross buns and shortbread cookies and a ham (skill deed) and lamb chop (power scroll)



- Random artifact deed (double click to get a random arty)



- Pet bonding deed (Instantly bonds a pet)



- Commemorative Easter Egg in exotic colors



- Squirrel's Acorn (Locked down in your home, summons a squirrel friend)



- Easter Bunny costume (turns you into a bunny with an exotic color)



- Springtime Robe (HPR3, Phys 5%, Cold 5%)



- Rebirth Talisman (SR2, HPR2, Luck 50, Cold 10%. Summons a pixie)





Are the eggs only found in Tokuno?



- The eggs can spawn anywhere on the main land mass as well as in Zento. This is in Tokuno only.

- The eggs WILL NOT spawn in dungeons, so do not waste time looking in any dungeons.



I've searched for hours and I haven't found a single egg



This can be due to many different scenarios. Here's a few tips:

- Hold down CTRL + SHIFT keys to pop up objects/items around you. If you notice a pop up that says 'smoke bomb' or has the word 'egg' in it, you may have possibly found an egg (Smoke bomb pops up initially as the Easter eggs use the same image. After a few seconds they will change names. Feel free to pick them up at any time though).

- Keep in mind that many other players are also searching for eggs. If you are searching in high traffic areas or in areas where players have already been, then the eggs may have already been collected.

- If you are in a dungeon or if you are in a facet other than Tokuno, you will not find any Easter eggs.



How many eggs are spawned and when do they respawn?



There are 4 spawners, one for each type of Easter egg rarity. Currently, every hour all eggs will refresh and respawn their maximum number of eggs.

As for the total number of eggs spawned, there are well over 300 around Tokuno. Unlike previous years, this is a smaller facet so it will be easier to collect. As the event starts to dwindle and approach the end, less eggs will start spawning around the world.

Also, as players collect the eggs, there will naturally be less laying about until a new one respawns. Staff will manually respawn the eggs periodically in order to swap up the egg spots and to free any trapped eggs (See next point).



I found an egg but I can't grab it!



There are times when an egg will spawn in an unreachable location. You can try your best to find a way to reach the egg to grab it (Use teleport and CTRL + SHIFT). If you still cannot reach the egg, it's best to let it go and not waste any time trying to obtain it. There are plenty of other eggs around the world.

Spawners are periodically refreshed to reshuffle and respawn the eggs. If an egg was stuck, it will be moved to a different location. If the spawners were not refreshed, the eggs would still have decayed on the ground as part of the item decay process (Which is about 48 hours).

Staff will not move trapped eggs to a player's location. This is what the spawner refreshing process is for.



Can I trade eggs? Do I need to turn them in using the same character?



Yes. You are able to trade eggs to other players. If another player wishes to offer you something else for your eggs, then you are free to trade.

If an egg has been redeemed and converted into points, the points are bound to the player that brought the egg in. These points CANNOT be transferred to another player, however, you can redeem a reward which can then be transferred to another player.

Make sure you turn in all your eggs on the SAME CHARACTER. The collection is player bound, not account bound.



Can we save eggs/points for next year?



The points accumulated towards the collection will remain. As this event is a yearly event, the points you accumulated will remain for next year. We would advise turning in your eggs at the end of the event (The collection box remains all year). That way you accumulate the points. Staff may have to globally delete the eggs in order to clean up after the event so we recommend turning your eggs in just in case.



Will the collection statue be removed on April 30th?



Although the event will end on April 30th, the collection statue will remain (This will get transported back to the city of Yew in Trammel). You can redeem your points for prizes at any time during the year, but you will have to wait until next year to collect more eggs.



---


We hope everyone enjoys this year's Easter event and has a safe and happy long weekend this spring!
Event :: Apr 02 2017 1:18:20 pm - Cherry Blossom Festival 2017 (April 1st to May 31st)
The Cherry Blossom Festival Returns!

Head to the town of Zento in the Tokuno Islands to take part in the festival!



The festival runs yearly from April 1st to May 31st.





During the festival season, you can enjoy the following benefits:

Treasures of Tokuno
- Increased drop rate of Treasures of Tokuno between April 1st to May 31st
- The Tokuno champ spawn has returned this year to help with farming those Treasures of Tokuno!

Acid Slimes
- Increased sightings of acid slimes between April 1st to May 31st. One of the random top attackers will receive a bottle of pigment when the slime has been killed. The pigment will be the same color as the slime.

Cherry Blossom Puzzles
- Head to Zento and try one of the Cherry Blossom puzzles. Win lesser Treasures of Tokuno as prizes as well as blossoms for the community collection.
- Gives a higher chance of getting Leurocian's Mempo of Fortune or the Yomotsu Elder's sleeves as a prize
- 1 in 50 chance of getting the puzzle exclusive shadow veil mempo!

Blossom Collection
Collect different blossoms and turn them in for new prizes, such as decorative flower vines, costumes of tokuno creatures, and new equipment!



Note: Be sure to turn your blossoms in with the same character if you are collecting points. Points are character bound, not account bound!



Collecting blossoms can be done several ways
- Complete the quests that can be found at the Zento bank
- Kill monsters in the three Tokuno based dungeons (Fan Dancer's Dojo, Yomotsu Mines or the Citadel)
- Escort festival goers to Zento
- Complete the Cherry Blossom Puzzles for a chance to get blossoms as a reward
- Sometimes spawned naturally around the ground around Tokuno (Not in dungeons)

Quests
- Search the lands for the terrible Niddhogg. A random person in the top attackers list will get its head upon death. Deliver the head to the NPC in Zento for a reward.
- Festival escorts can be found around the Tokuno islands. Bring them to Zento for a reward.
- An NPC in Zento will give you a quest to kill a specific list of lesser monsters that are found in Tokuno.
- Find the zodiac statues in the tokuno dungeons. Bring these back to zento for a reward. Careful, the thieves have trapped the area and have kept the statues well guarded!

Dungeon Changes
- Some spawn changes have been changed or cleaned up
- All monsters in the fan dancer's dojo, the yomotsu mines or the citadel have a chance to drop blossoms in your pack upon their death (Only during festival season from April 1st to May 31st).
- Your luck will influence your odds of getting a higher quality blossom which is worth more turn-in points.

© Copyright 2017 Age of Valor